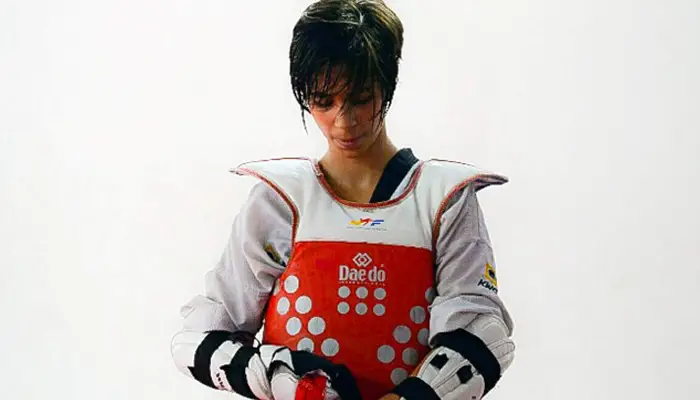 Kashish Malik is a Taekwondo Player and is an important member of the current Indian Team.
She has represented India at the Asian Games in 2018 and reached till the Quarter-finals. Her profile is decorated with medals like:
Gold Medal – Malaysia Open G1 Tournament
Gold Medal – Asian Games Invitation Tournament
Bronze Medal – President Cup
Silver Medal – Fujairah Open 2018
Bronze Medal – Israel Open 2018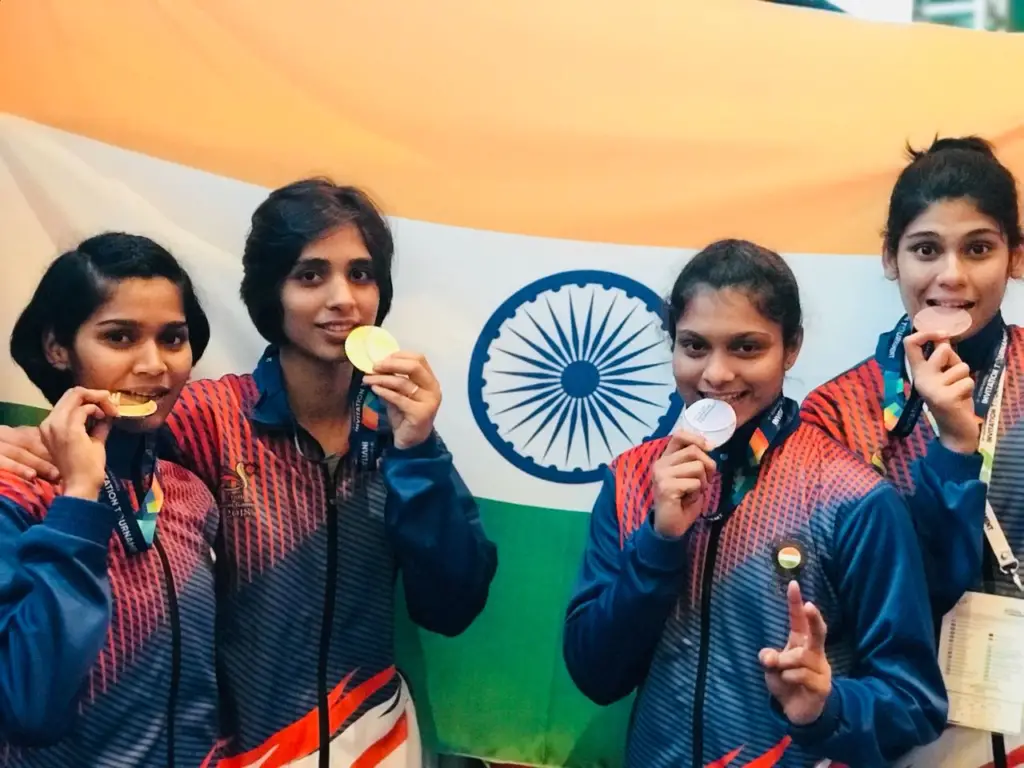 Taekwondo Player Kashish Malik
Here is what the star Taekwondo player Kashish Malik has to say during the interview with SportsBeatsIndia.
Q: Can you please tell us about your childhood and how did you take up Taekwondo?

Kashish: My childhood was just like a normal child and I lived in a healthy atmosphere.

I decided to take up Taekwondo at the age of 14-15 when I saw players at a tournament and that's where I was attracted by the game. I once came to know that there was a coach from Afghanistan who had come to Delhi and was giving coaching in Taekwondo. 
I approached that person and thus my career in Taekwondo started. He has played a major role in my career path.
Q: Normal people who don't have that much knowledge about sports don't understand the difference between Judo, Karate and Taekwondo. What made you decide to choose Taekwondo over any sport?

Kashish: Basically I knew the difference between the three games. The main reason behind choosing Taekwondo is that it is an Olympic Sport and this game receives plenty amount of respect in the World. Taekwondo is often considered among the Top Sports in Olympics.
Q: Achieving something like this requires great support and motivation. Who are those people who have helped you in your journey till today?

Kashish: First of all, everything was possible because of my parents as they never restricted me to anything and allowed me to choose the game I want. They are open-minded and didn't give that much importance to fact that "Lok kya kahenge?" Along with my parents, my sister has played an important role in my life as she has helped me to keep myself motivated.
Q: Just as you said your coach played the most important part in your career building. Please tell us something about your coach.

Kashish: My coach Sayed Hassan Rezay is the person who has suffered a lot. Back in Afghanistan, he has been a victim of harassment, terrorism and hundreds of threats. He was attacked with knives, has cuts on his body but he didn't give up. His dedication and determination is what inspires me the most. He wants to transform the average players into great players and he is working hard towards it.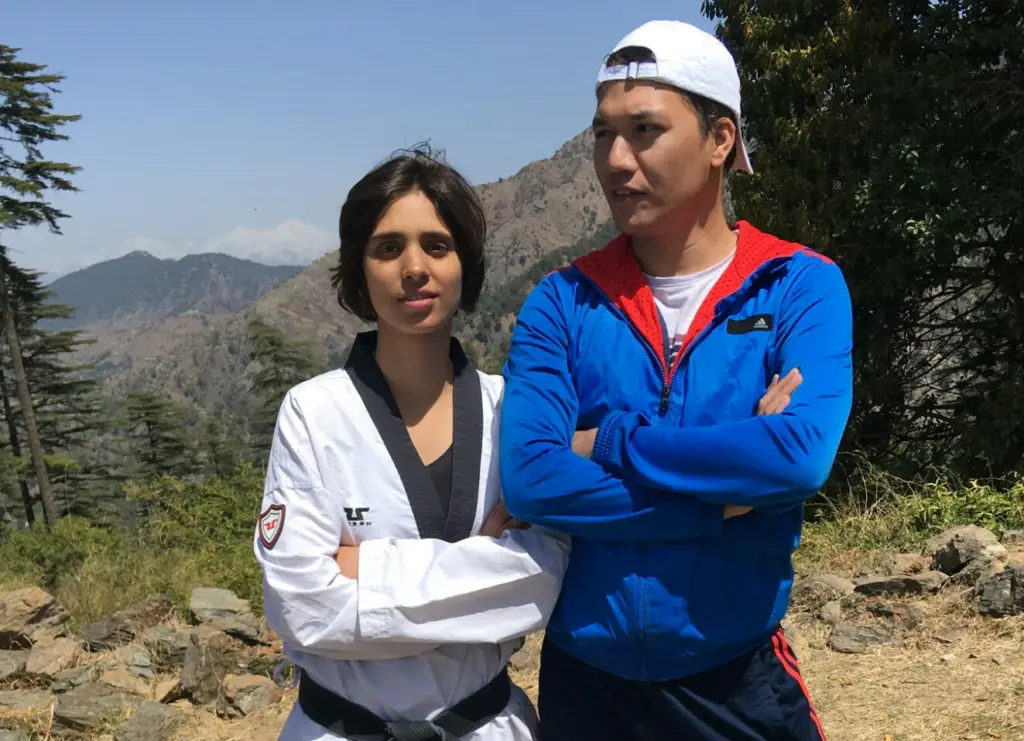 My Coach helped me reach the Asian Games Quarter-final just with the practise of 4 years! Just imagine what miracles he can do if the people, government and players support him for the cause he is working for.
Q: Apart from your coach and parents, who are your role models? Who is that person you wish to become like?

Kashish: Let me be very honest. I don't want to be like others and achieve what some people have already done. Keeping the achievements on a side, I don't like people comparing me to some others.

I have an individual identity and I wish to create my image as a sole person. Not like someone else who people already talk about.
Q: What was the reaction of the society when you started Taekwondo and how did you face the criticism?

Kashish: Society reacted in different ways and I faced criticism and hatred. People asked me what was the need to play a game like Taekwondo. They even abused my coach saying he is a terrorist, he is an Afghani, and he shouldn't be here in India and what not.

I won't blame the people for this but I would blame the mentality of the society. The thinking process and the way people think about others is what we need to change.
Q: Performing so well at the international level must be requiring a lot of hard work and sacrifices. Please tell us something about your schedule, diet and training.

Kashish: According to me, if you want to succeed in something you need to restrict yourself from some luxuries and pleasures. I train extremely hard under my coach and I only get weekends off from the hectic schedule. Talking about diet, I need to maintain my fitness and weight in order to compete with full intensity against the opponents.

Talking about strictness, just good as a person he is, my coach is extremely dedicated and focused.

If we make mistakes while training or take things lightly, we all players face punishment which may be harsh at times but we all know that this is going to benefit us the most.
Q: People set some goals and aims in life. What is your final aim of Life?

Kashish: Honestly speaking I don't have any final aim. I just set targets for myself and after the target is achieved, I set another target.

First I dreamt to play at the state at national level. After I completed that, my target was to represent India and win a medal. Now as I am a regular Indian player, now my target is an Olympic Medal.

So for me, setting a target and completing it is more important than setting any final aim.
Q: Each game demands something from you and if you feel short of something, you are most likely to face injuries. Have you faced any injuries in your career till now?

Kashish: Injuries are a part of everyone's career. In Taekwondo, players face injuries which are 90% related to legs or lower body. Taekwondo involves kicks which may lead to knee injuries.

Just before the 2018 Asian Games I faced an injury but managed to overcome that perform.
Q: According to you what are the problems a Taekwondo player faces during his career?

Kashish: The most important problem according to me is the importance given to the player. In India people don't care enough as much as they do for Cricket. Come on Guys, we all represent the same Tri-colour as they do. We expect much more support from you and trust me, we really work hard as we also want to make the nation proud by winning medals.
Without the support of the nation, we players are reaching high levels, just think what all we can achieve if we get motivation and support from 1.2 billion people.
Photo: Taekwondo Data
Q: As you said, lack of support from people is a major concern, but does the government or federation helps you in funding or do they do the management work?

Kashish: Leave the people; we are mostly disappointed by the approach with which the government looks at the players playing games like Taekwondo. They don't consider us important and they hardly function for our well-being.

This year we couldn't go the World Championship because we didn't receive our Visa. If the government or federation had looked into it, it wouldn't have been a problem.

Another problem is that the lack of quality coaching. In India there are very few coaches who are really good and have the correct knowledge to teach Taekwondo. There are plenty who consider themselves to be brilliant but they are not.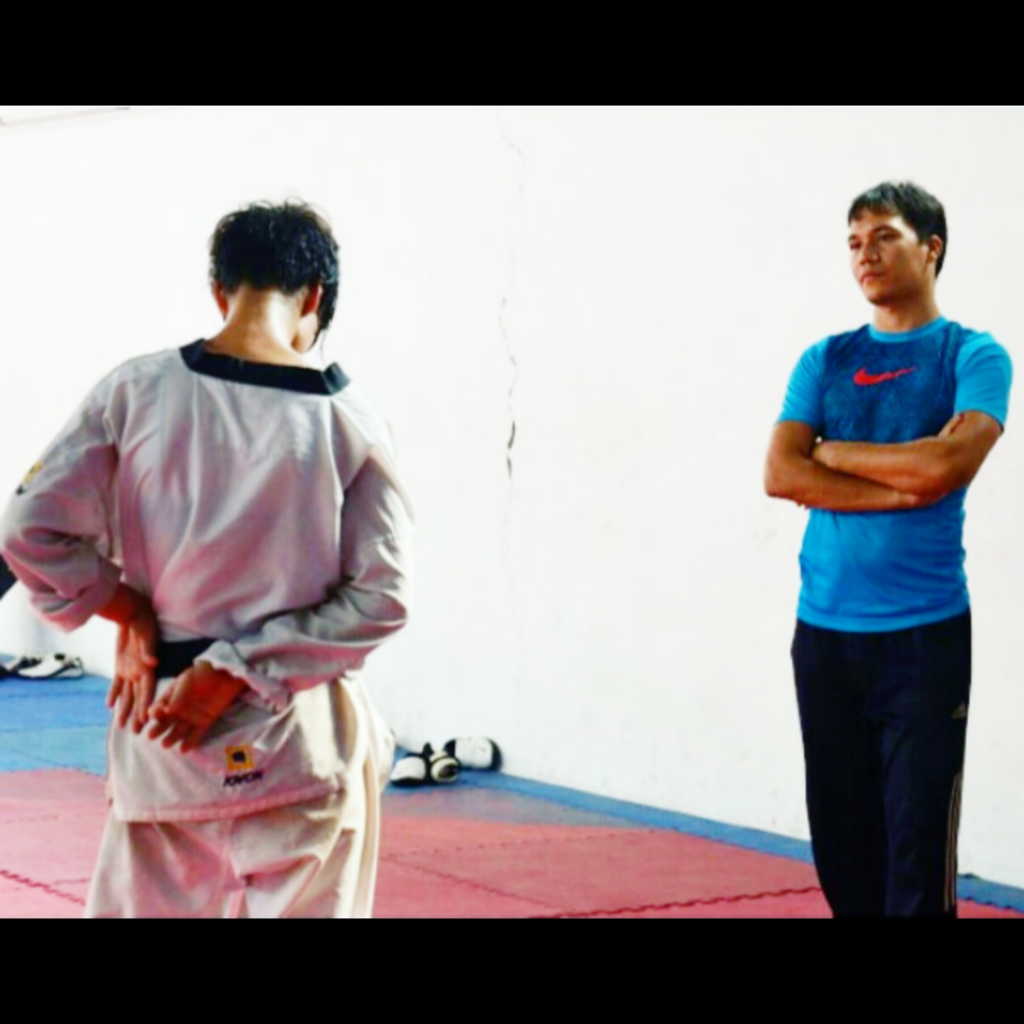 We can change this situation, we can promote, support and encourage players to succeed and believe me, results will follow.
Q: On an ending note, what message you would like to give to the upcoming players?

Kashish: I would say, just focus on what you want to achieve and seek the correct guidance. Many things can change in your life is you get the correct person who will guide you and make you walk on the correct path.
It's the parents' job to decide who the correct coach for their child is. Seriousness and dedication is needed in order to succeed. If you have dreamt to achieve something, don't let the dream go, chase that dream and complete it.
That's all! You can also check out Mahendra Ganesh Rajput: The Kabaddi Player You Need to Know and The Saga of Sagar Krishna: India's Kabaddi Sensation.