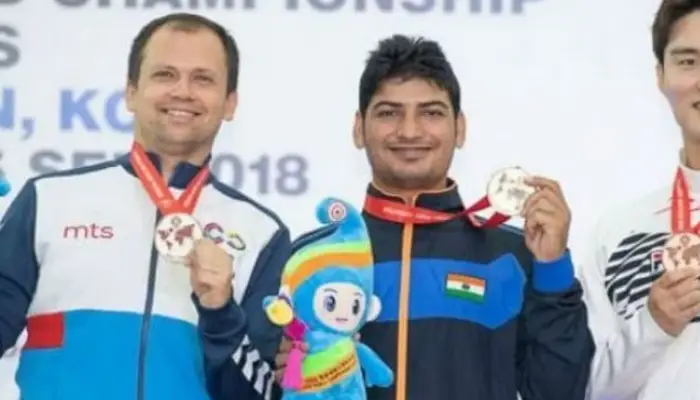 At just 18 years old, Om Prakash Mitharwal is the youngest member of India's Olympic team. Mitharwal will be competing in the men's 400m hurdles event in Tokyo this summer.
Growing up in a small village in Uttar Pradesh, Mitharwal had to overcome many obstacles on his journey to becoming an Olympic athlete. Here's his story.
Story of Om Prakash Mitharwal
Mitharwal began running at a young age and was quickly identified as a talented athlete. However, due to his family's financial circumstances, he was not able to afford proper training or equipment. Undeterred, he continued to train on his own, using whatever resources he could find.
His persistence paid off; in 2019, he won a gold medal at the Asian Athletics Championships with a personal best time of 49.52 seconds.
Mitharwal's success at the Asian Athletics Championships caught the attention of the Indian Olympic Association, who selected him to represent India at the 2020 Tokyo Olympic Games.
This will be Mitharwal's first time competing at the Olympics, and he is determined to make his country proud. "It is a great honor to represent my country at the Olympics," he said in a recent interview. "I will do my best to make India proud."
Conclusion:
Mitharwal's story is an inspiring one of persistence and determination. Despite coming from humble beginnings, he has worked hard to become one of India's top athletes. We'll be rooting for him when he take to the track in Tokyo this summer!
That's all! You can also check out Shreyansh Jaiswal: The Indian Badminton Player on the rise and Olympic Athlete Navjeet Dhillon's Real-Life Tale of Grit and Determination.
Want to know more about sports news? Check out our SportsBeatsIndia for more update and blog.