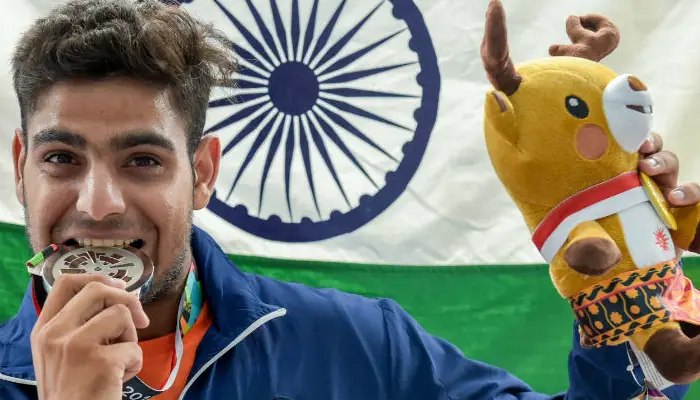 Lakshay Sheoran is an up and coming Indian sport shooter who is making waves in the shooting world. At just 21 years of age, Lakshay has already won a bronze medal at the 2018 Asian Games and represented India at the 2019 World Cup.
So, what makes Lakshay so special? Let's take a closer look at this talented young shooter.
Lakshay Sheoran's Rise to prominence
Lakshay first burst onto the scene in 2018 when he won a bronze medal in the men's 10m air rifle event at the 2018 Asian Games. This surprising result announced Lakshay as a force to be reckoned with in the world of shooting. Lakshay followed up his Asian Games performance by representing India at the 2019 World Cup where he finished in 4th place in the men's 10m air rifle event.
What Sets Lakshay Apart?
One of the things that sets Lakshay apart from other shooters is his focus and dedication to his craft. Lakshay comes from a family of shooters; his father Andaman Singh Sheoran is a former national-level shooter while his grandfather Sardar Harinder Singh was also a shooter. From a young age, Lakshay was exposed to the world of competitive shooting and knew that it was something he wanted to pursue.
Lakshay has worked hard to hone his skills and it shows in his results. In addition to his Asian Games and World Cup appearances, Lakshay has also won medals at various other international competitions including the 2018 Commonwealth Games, 2018 Youth Olympic Games, and 2019 Asian Championship. With each passing year, Lakshay seems to be getting better and better; we can't wait to see what he does next!
Conclusion: Lakshay Sheoran
Keep your eye on Lakshay Sheoran; this young Indian sport shooter is on the rise and showing no signs of slowing down. With already numerous accolades under his belt, we can't wait to see what this talented shooter does next!
That's all! You can also check out How Robert Lalthlamuana Achieved Success as a Footballer and The Serve of Vijay Sundar Prashanth.
Want to know more about sports news? Check out our SportsBeatsIndia for more update and blog.