Cricket is a team game. 11 players of a team get along to beat another 11. If you think technically, this sport is an individual battle between a batsman and a bowler. When 2 people come against each other, battles, rivalry and intense moments are but obvious.
Here, we take a look at the Top 5 incidents related to Indian Cricketers which happened at World Stage and are remembered famously due to some or the other reasons.
These are not ranked from 1-5 but just stated. Do mention in the comments about the order you feel is correct.

Yuvraj Singh vs Andrew Flintoff
Whenever we hear the name Yuvraj Singh, the one thing which always strikes our mind is the face off of Stuart Broad and Yuvraj where he smashed him for 36 runs in an over.
Taking you back to 19 September 2007 in Durban, South Africa; Andrew Flintoff bowled a pretty good 18th over and took the courage to exchange some words with Yuvraj. Reminding you, Yuvraj is a Punjabi and Punjabis never let go anything if something triggers them.

The aftermath of the word exchange between Yuvraj and Flintoff had to be faced by Stuart Broad in the 19th over. The enrage was clearly visible in Yuvraj's eyes. He started hitting the ball as if he had nothing to worry about. After hitting 2-3 sixes, Paul Collingwood had some discussions with Broad about the field changes but it hardly mattered to Yuvraj as he intended to hit every ball out of the park.

6 sixes in 6 balls. History was created and records were broken. 50 runs in 12 balls still remains the fastest T20I half century.

If God gave one chance to Andrew Flintoff to correct a mistake, I am sure he will reverse his actions of sledging Yuvraj.
Venkatesh Prasad vs Aamir Sohail

India Pakistan matches are always heated up and if it is a World Cup encounter then it is definitely a treat to watch. We revisit the 1996 World Cup match between India and Pakistan played at the Chinnaswamy Stadium in Bengaluru on 9 March 1996.


Pakistan had to chase a target of 288 in 49 overs and the openers were firing shots all over the ground. It was all going well for Pakistan. On the 2nd last ball of the 15th over, Aamir Sohail smashed Venkatesh Prasad through the covers for a four and pointed the bat towards the boundary showing Prasad that this what I do to you. As they say Revenge is always Sweet, V Prasad bowled him the very next ball and showed him the way towards the pavilion. This epic encounter on the field is still one of the most intense and memorable moments of the India vs Pakistan matches.
Tendulkar vs Glenn McGrath
The worst way to get out is LBW when the ball didn't even hit your leg and it hits your shoulder. Yes, probably you got this one right! Tendulkar was given LBW by Daryl Harper and Glenn McGrath was the bowler. Tendulkar was furious inside his mind as the ball had hit his shoulder and was given out in a rather controversial way. Moreover, Sachin was furious with McGrath for making that appeal.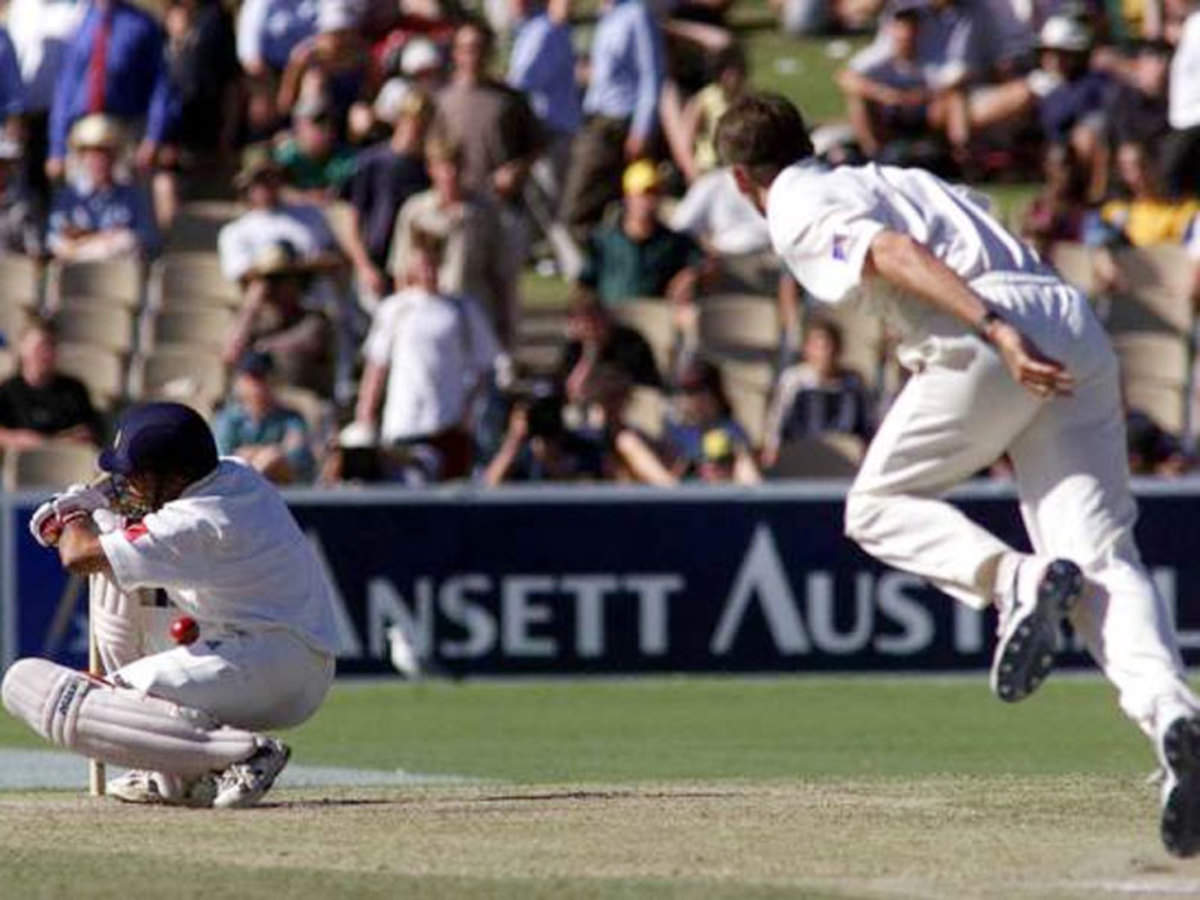 With this background in mind, Sachin was facing the Australian attack during the 2000 Champions Trophy. Sachin has always been the calm and ideal person on the field but this time something was different. He was the one to sledge McGrath by saying that, "I am going to smash you out of the park" and he actually did. Sachin scored an aggressive 38 out of 37 balls and totally destroyed the temperament and focus of McGrath. Later Sachin reveals that this was a planned one with the sole intention to distract the bowling and set a further platform for the Indian Batsman. This helped Yuvraj Singh to score a wonderful 84* on his debut.
Virat Kohli vs Kesrick Williams
If you keep some updates of the Caribbean Premier League, then you would probably know the Notebook Celebration of Kesrick Williams. He gave a similar sendoff to Virat Kohli in the only T20 played between India and West Indies in Jamaica in 2017.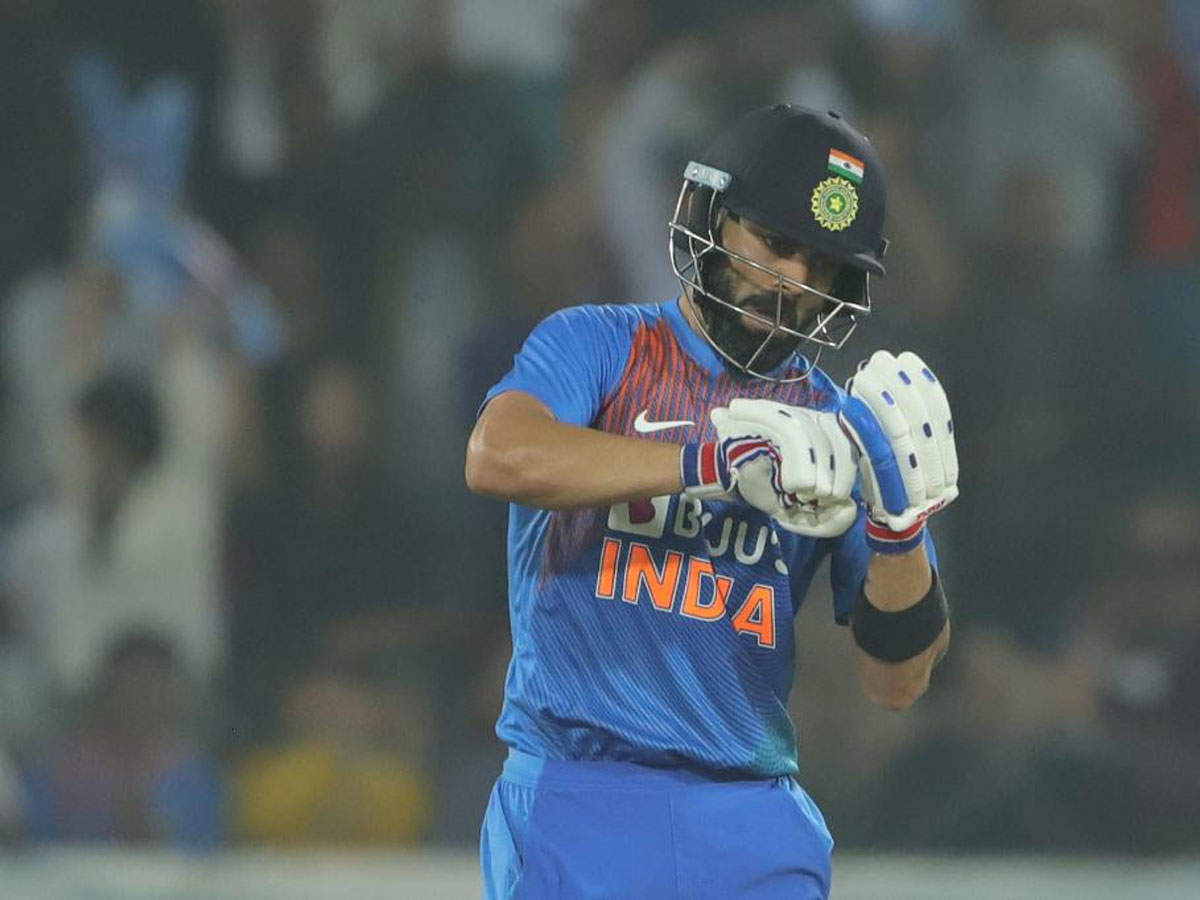 In the 2nd T20I in Thiruvanathapuram, Kohli gave back the perfect reply by smashing Williams all over the park and doing the Notebook Celebration against the inventor of the Celebration. This definitely taught Williams a lesson that never to mess with Virat Kohli again.

Harbhajan vs Symonds
We all know what kind of attitude and sportsman spirit Australia has when it comes to winning something. They will do anything to win and that statement connects me to the infamous 2008 India tour of Australia. This tour is known for all the controversial things possible; Sledging, Umpire decisions and what not.


Australia is believed to be the origin of Sledging and they leave no stone unturned while doing that. On Day 3 of the Sydney Test match, Harbhajan Singh was batting along with Sachin Tendulkar and had a pretty good partnership. After Harbhajan went past his 50, there were some words exchanged between him and Andrew Symonds. Symonds reported later that Harbhajan called him a monkey and racially abused him. Sachin was at the other end and was the witness of everything that happened. This incident was reported by Australian Team to the match referee after the match and a detailed hearing was done. ICC imposed a 3 test match ban on Harbhajan Singh to which BCCI launched a complaint and later Harbhajan was given a clean sheet.
This was one of the most controversial incidents ever happened in Cricket and is still remembered by millions.