When you hear the word Boxing, the Indian Boxers which would come to your mind would be Mary Kom and Vijender Singh. They have been at the top for a long long time and have performed brilliantly. There comes a time when the system needs a change and a new person should lead the movement.

In India, Nikhat Zareen has tried to be that person who changes or atleast tries to change the system.
Childhood

Nikhat was born on 14th June 1996 to Jameen Ahmed and Parveen Sultana in the Nizamabad District, Telangana. She went to Nirmala Hrudaya Girls High School in Nizamabad. She got the early lessons of Boxing from her father and was then taken to a boxing academy in the locality. The coach observed the grit and determination in Nikhat and told her father that she is going to do extremely well in her career.
In the span of some months, Nikhat won her 1st state level medal.

Career
She trained under Dronacharya Awardee IV Rao in 2009. In 2010 she was awarded with the Golden Best Boxer at the Erode Nationals. Nikhat has been extremely successful in the junior circuit and has won many medals.
She participates in the 51kg Flyweight event.

From the age of 14-15, she started performing very well at the international level as well and won many medals.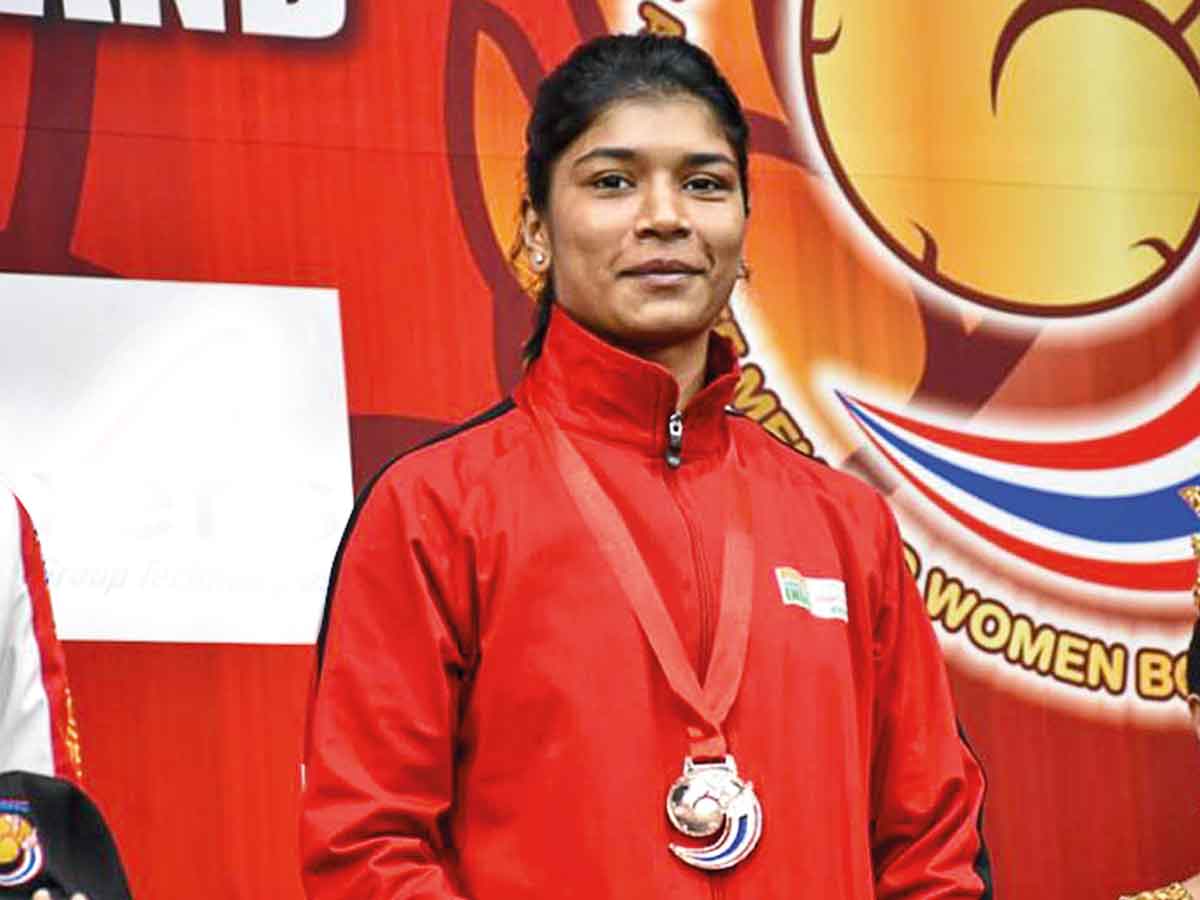 Career Highlights

Gold Medal – 2011 Women's Junior and Youth World Boxing Championships, Turkey
Silver Medal – 2014 Youth World Boxing Championship, Bulgari
Gold Medal – 2014 Nations Cup International Boxing Tournament, Serbia
Gold Medal – 2015 16th Senior Women National Boxing Championship, Assam
Silver Medal – 2019 Thailand Open International Boxing Tournament, Bangkok
Bronze Medal – 2019 Asian Championships, Bangkok

Fight against the System
India is a country where the meaning of a system differs from person to person. If a person gains a superior position by achieving something then hardly anyone has the right to challenge his/her position.

One of the most talked incident in the recent times in the Boxing Circuit was between Nikhat Zareen and Mary Kom. Both of them compete in the same 51 kg Flyweight category. Nikhat raised an issue saying that due to lack of proper selections and a system, she is not able to get chances to represent India at important competitions. She also felt that Mary Kom gets the preference as she is a lot senior in the sport.
It all started before the 2019 World Championships. Fair Trials did not take place and Mary Kom was selected to represent India. Well, Mary managed to win a Bronze Medal in the World Championships.
Due to this, Nikhat wrote to the Sports Minister asking for a fair trial before every major tournament. She asked for a fair trial for the Olympics 2020. With all due respect, Nikhat said that Mary being the most senior Indian Boxer should not hesitate to go through a trial. This will help all the young boxers to understand where to improve.

After all the controversies and comments, a match did take place between Mary Kom and Nikhat Zareen and Mary went on to win the match. Things also happened after the match as Mary refused to hug Nikhat after the match. Nikhat remained optimistic and appreciated her opponent while Mary lashed out at her opponent in front of the media after the match.

Well, Nikhat Zareen is 23 years old and has an exciting and long career in front of her. Sports Pundits are sure that Nikhat is the future star and is definitely going to win a lot of laurels for India.