Indian Archer Divya Dhayal is one of India's finest young archers. At a very young age she has been successful in representing India and also win laurels for the country. Let us see what she has to say in the interview given to Sportsbeatsindia.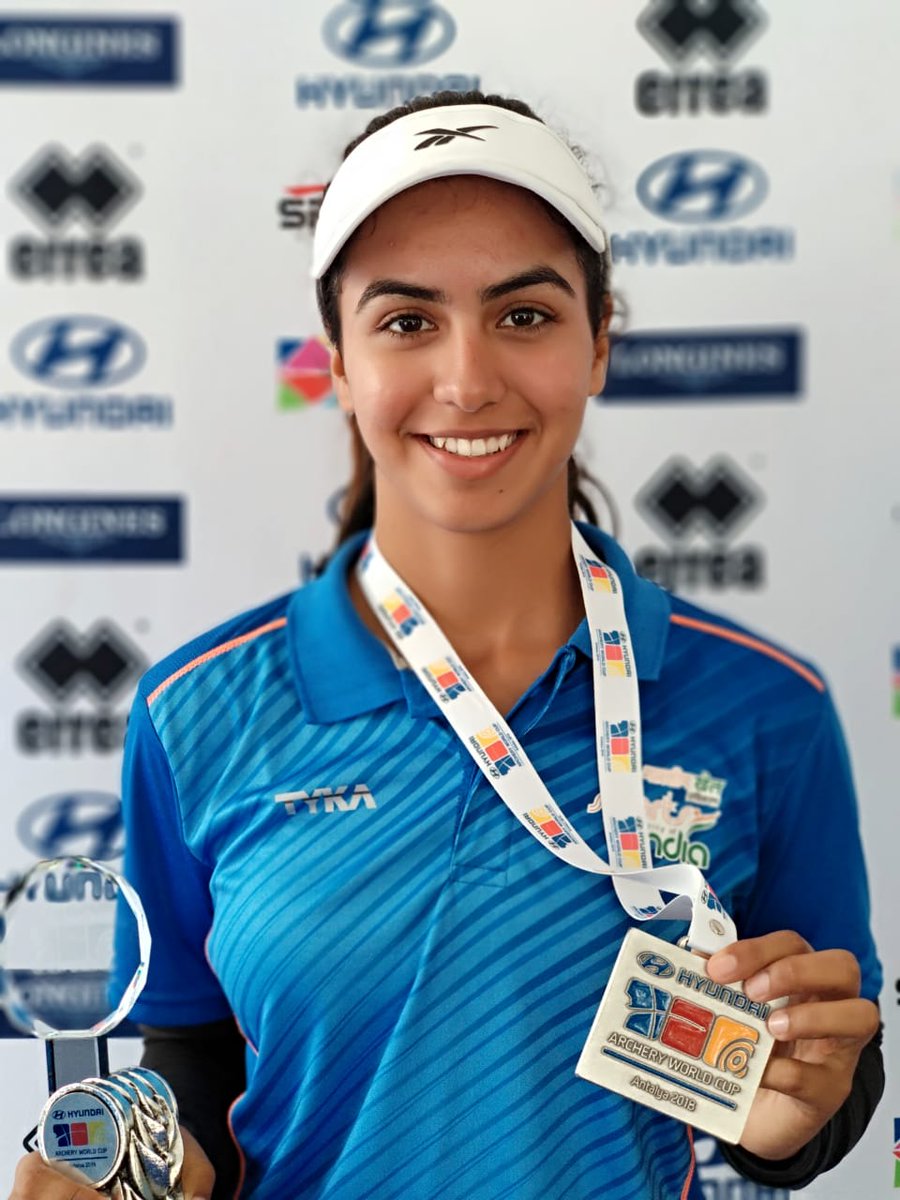 When did you actually decide that you wanted to be a professional archer?
My father was an archer and thus my brother, my sister and me decided to take up archery. My sister was the one who took the initiative and thus we started archery. We trained under my father.
It was during 2016-17 that I started gaining results the way I wanted and I went on to win many matches and that's when I thought of taking this sport seriously and choosing archery as a profession.
How was your experience training under your father? Was he strict while coaching you?
No, my father was not at all strict; he was like a stress reliever. The situation was not like Dangal!
Jokes apart, he never made the sessions difficult, he always taught me in a friendly manner. My sister, brother and I competed with each other, so we were motivated anyways. He used to guide us and comfort us a lot.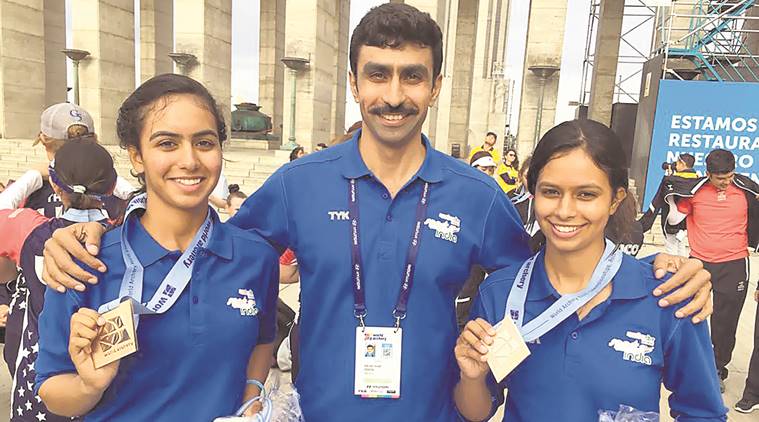 Apart from your father, you might have trained under many coaches. Who are those coaches and what were your experiences with each one of them?
Whenever I go for any international matches, there are different coaches who accompany us, but the most frequent one is Titu Mash Sir. He is a coach in the Army. Other coaches I have trained under are Jeevanjyot Sir, Surendar Sir. I think each one of them is extremely professional and they understand what exactly goes through s player's mind. So it helps a lot during matches. The coaches support the archers and rather than being strict they teach or guide us in a friendly manner which helps us to perform our best at the tournaments.
We all know that you are successful in your sport. But the first win and the first trophy is always special. Do you remember your 1st success as an archer? If yes, how will you describe that moment?
Success is different for different people. The special moment I remember was when I got selected to represent India in 2016. One month before this, I was practising extremely hard which led to a terrible pain in my shoulder and as a result I had to shoot less. My selection in the Indian team came to me as a surprise. I didn't anticipate this and even I hadn't thought about it at that time.
I was in that frame of mind where I thought whether the efforts I am taking are going to pay off or not. But the efforts finally paid off when I got selected.
I remember that I was extremely happy when I had India written on my back. Generally people are nervous and afraid but in my case, I was confident and happy that I got an opportunity to represent my country.
I actually don't take much interest in the records I might have created or broken, the reason being that I don't want to get over confident while following the records.
How difficult it is to stay at the pinnacle for a long time? How do you fulfill people's expectations?
Yes, it is really difficult. I would say, it is comparatively easy to come up but is extremely difficult to maintain the top spot. Winning it first time is fun, but the second time it is pressurizing.
It requires a lot of mental strength to handle all the pressure situations. During the early times, I used to think about what people will say if I don't succeed. But then I realized that people are always going to expect something more from you even if you do your best.
I take the people's expectations as an inspiration. I feel good that people believe in me and they motivate me to work even harder.
Archery is a sport which requires extreme concentration and focus. If you lose even 0.01% of it, you miss the target. How do you manage to maintain both under pressure situations?
I think when you get involved in a particular thing and you want to do it from within, you can focus. Maintaining the concentration level is difficult. Many a times you have distractions which don't let you concentrate. If you are playing matches continuously and your schedule is extremely tight, you get mentally tired and your mind refuses to focus.
I think each player should have proper rest between tournaments and one should not be burdened by anything.
When a person is passionate for something, that thing is like a life for him. We all know that you are extremely passionate about Archery. What are your feelings when you take the equipment in your hands?
Archery is like everything to me. People find different ways to escape from the tensions and worries. I turn to Archery whenever I feel that something is wrong with me.
For me, Archery is the coolest sport ever.
Even if a person reaches the pinnacle, there is always scope for improvement. And in sports, you should improve daily. A healthy competition or rivalry often helps a sportsperson to improve. So, who is that archer with whom you have a healthy rivalry?
I try to improve and learn something every day. Talking about rivalry, I don't consider any one person as my rival. Instead, I believe that each and every one has got something special which has brought that person to that level. I try to take the positives or learn the skills the next person has.
In archery, even a beginner can turn the tables. So I don't and won't underestimate any player ever. Observing and learning things from the experiences you have is important.
If we look at the records of the Indian Archers in the recent years, the records and the performances are splendid. What is the difference you notice in Indian Archery from the day you started Archery till today?
The rate of improvement has gone up with a high graph. The archers are now sent for training in countries like Korea, America, and Italy. Archers now a days are taking extra efforts and the association has been extremely supportive. India sends its Archers to almost every tournament now. This was not the case before. Archers were sent to only major tournaments which also somehow restricted their experience and chances of improving.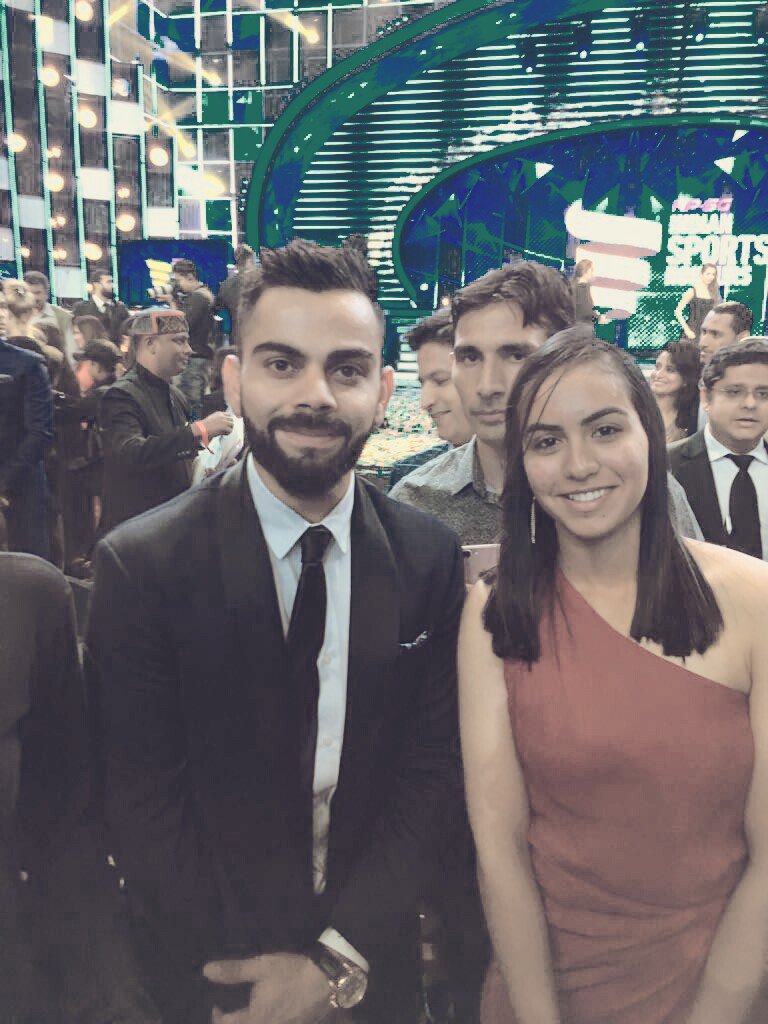 Indian government and the Association have been extremely supportive and encouraging for all the archers. Khelo India was a great initiative and helped the Indian Archers a lot.
The thing which should be done is the arrangement of National Ranking Tournaments. Currently the frequency of National Tournaments is less.
Where do you see Indian Archery in the next few years?
With the current progress and the brilliant performances of the Indian Archers, I think India can surely hope about at least a medal in the Olympics. The team as well as individual performances have been amazing and are giving Indian archery a new face.
I also hope that Archery gets included in the Olympics and mainly compound category gets in the Olympics. India's results in the compound category are fascinating and many players have high world rankings. So let's hope for the best!
What is your main aim or life? Which is the main tournament which you consider as the most important one?
Actually I don't consider or keep a single aim. I think that if we go past the aim we have kept, we are not left with anything more to prove. Not getting satisfied with anything is what I believe in. I like to take up new challenges and improve every time.
What is the message you will give to the youth and the upcoming players?
What I will tell them is whatever you are doing, do it for yourself. People will expect many things from you. When you achieve them, they will congratulate you and be with you; otherwise they will drop you from their favourite list. When you do anything for yourself, you are determined to do that.
If you have chosen sports, then that's the best decision you have made in your life.
People who have chosen sports have an altogether different mentality and moral values. They are extremely true to themselves and have a better personality than many other people.
Don't try to be like someone else. Just be the person you are and you'll definitely succeed.
You are currently in college and studying for your degree. If a situation arises that you have your tournament and you exams on the same day, what will you choose?
My choice will always be the tournament ahead of exams. There is no doubt about that choice. My family has been extremely supportive and never forced me to go for exams keeping aside the matches. I am studying in Symbiosis and the college is extremely supportive. They give the players the attendance and also postpone the exams if needed.
Let's take a Rapid Fire Round!
Training in India or Abroad?
I think whichever it suits me at that point of time!
Your favourite Indian Archer?
This is such a controversial question. But if I had to take one name, I would say Jyoti Surekha is extremely inspiring.
Your favourite Foreign Archer?
Reo Wilde.
Which is the category or event you like to participate in the most?
I like the individual events the more. The reason is that I can blame myself if I fail and it is tougher than the team events.
Divya is that kind of player which brings in a lot of enthusiasm and energy. She is extremely focused and dedicated towards Archery and we at Sportsbeatsindia which her all the luck!